Exceptional data rooms at a fraction of the price.
Get to market quickly with sites live in 24hrs.*
Beautiful looking websites to match your brochure.
Immediately know who is interested using our mobile app.
Request a Demo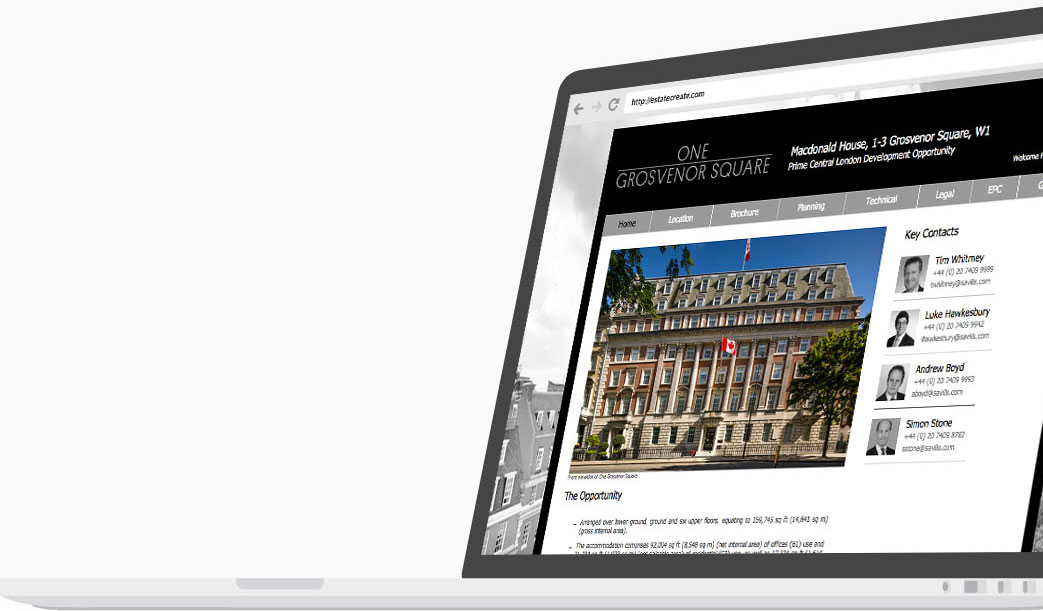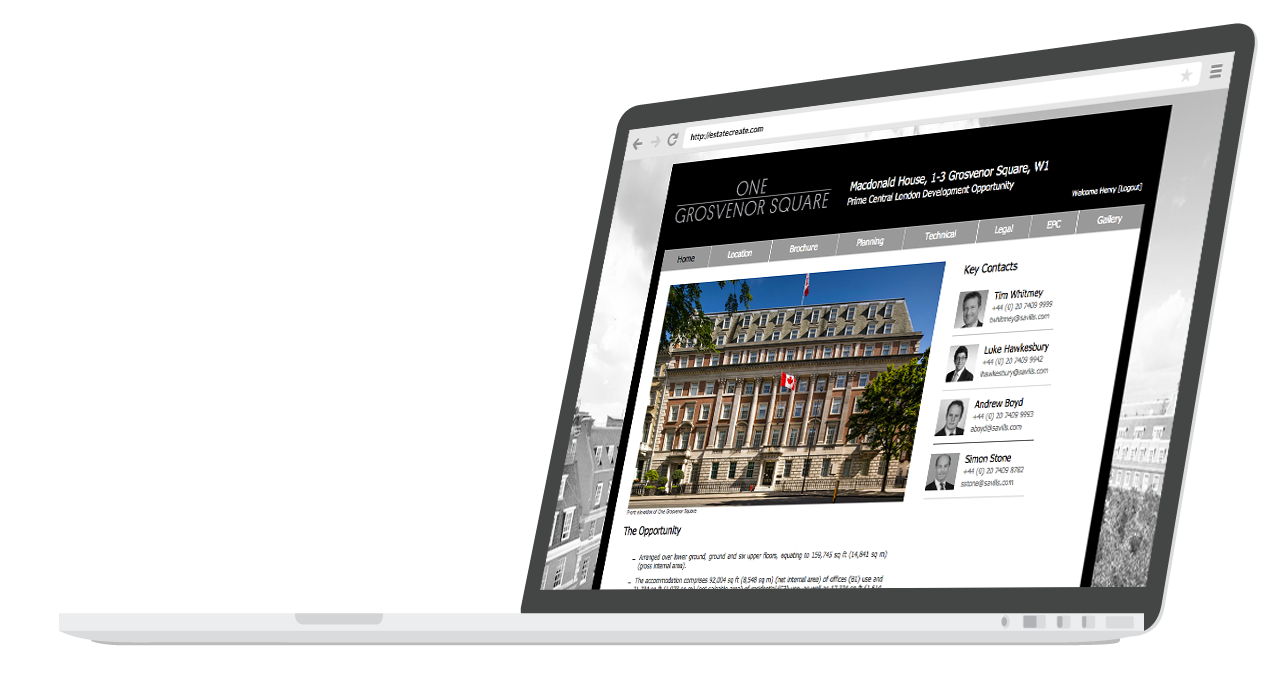 Available on iOS and Android.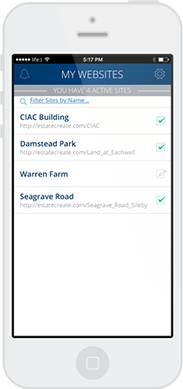 Manage your instructions on the go.
Add or approve new users.
Track user activity and documents they have downloaded.
Opt to receive an alert when a specific document is downloaded.
Send out email notifications on the most recent data room updates.
Whether you're selling a large shopping centre or a small development opportunity, we have a solution to cater for all sizes of instructions & budgets - see all projects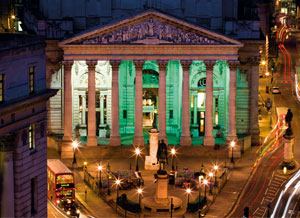 The Royal Exchange
retail investment
£83.5M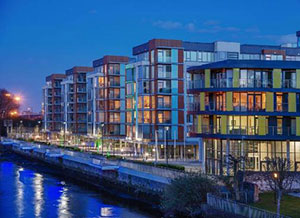 Clancy Quay
residential investment
€82,5M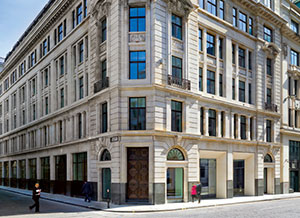 Gresham Street
office Investment
Price Confidential
Our data rooms are designed to simplify selling and managing commercial property. We've worked hard to make this as easy as possible - see all benefits
SAVE YOUR TEAM TIME.
Drag and drop files to add them to the data room. Documents accessed and updated in one central location, so that you know everyone has the same information at the same time.
safe & secure.
Securely distributed documents.
get to market quickly.
We turn around sites in 24hrs*.
BEAUTIFUL PRESENTATION.
Our brochure matching service can extend your brochure design to your microsite and data room.
MANAGE ON THE MOVE.
Use our app to approve users, see who is taking an interest and send out updates while you are out and about.
*once your template is set up
Request a Demo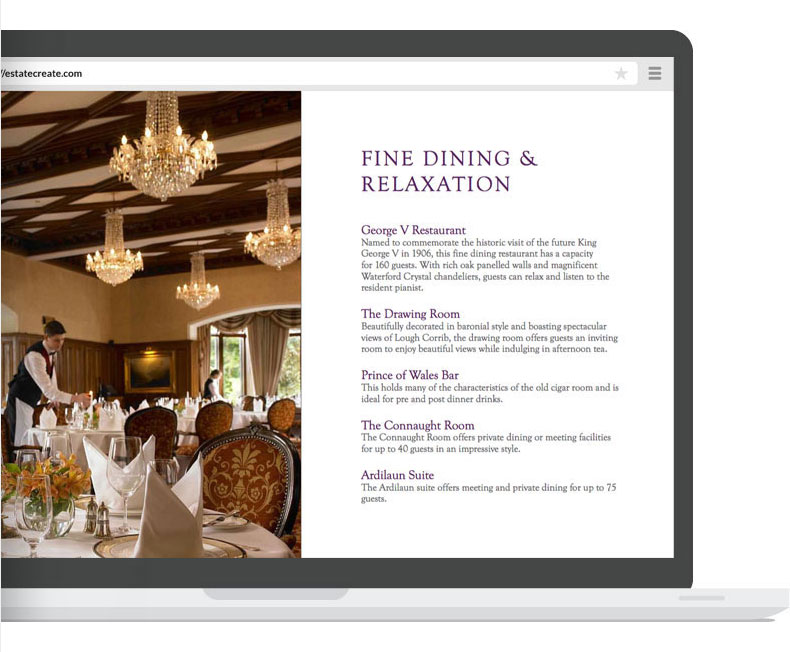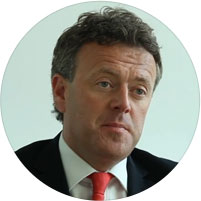 Adam Stackhouse,
Director.
"The data room made it very easy for us to manage the documentation and quickly concentrate on those that had shown serious interest..."
watch case study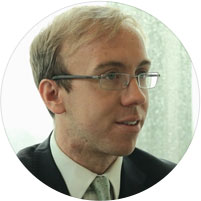 Simon Rogers,
Associate Director.
"It was very simple for us to provide the necessary data to all parties that requested additional information."
watch case study